Deanna Rene Foerstner
FOUNDER
With 20 years of experience as a stylist and educator, Deanna has earned the reputation as an expert in seamless balayage, color corrections, and working with her client's natural base to produce gorgeous, lived-in color.   Deanna uses her creative thinking as her guide while endlessly seeking new ways to blend, shade, and technique to provide every head of hair with a "WOW.  She is also renowned for her precision and innovative approach to cutting and styling both long and short hairstyles.
Deanna has been in all aspects of the hair and makeup industry, from fashion events, workshops, and magazine shoots.  Working with numerous high profile clients ranging from members of prominent political families to high profile models at Fashion Week LA.
She has collaborations with some of the world's most luxurious brands including Milbon, Aloxxi International, R+Co / BLEU, MAC Cosmetics, Paul Mitchell, Toni & Guy, and Aveda.
"It is my quest to make people look and feel their best, while utilizing state of the art techniques and products that are clean and conscious."
Once native to Arizona, Deanna relocated to Southern California and decided to make her lifeline dream a reality by opening Indigenous Salon – Laguna Beach in 2019.
Indigenous Salon has now become one of Laguna's sought after hair salons located right on Pacific Coast Highway.  The salon's vibe is fresh, modern, and accented with touches of indigenous elements.  These elements are a result of Deanna's passion for giving back to local indigenous communities around the world.  A percentage of profits are donated to help those communities in need.
Conscious – Native – Insightful – Creative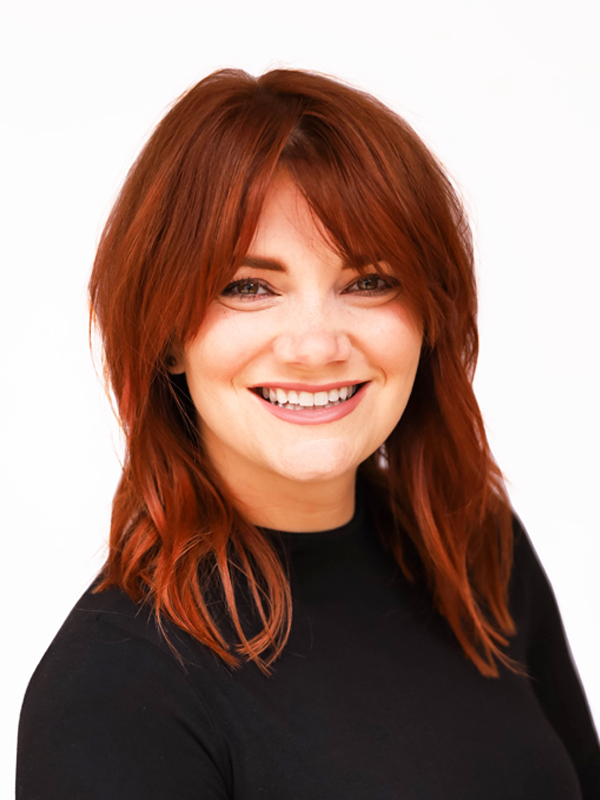 Ariella Cheree
Stylist
Ariella has a love for self expression through all things beauty. Originally growing up in San Jose, CA, Ariella found her love for the hair industry through performing. Her excitement for stage hair and make up inspired her path to becoming a stylist. Ariella has spent over 10 years in Orange County behind the chair, she started her training at a Redken Academy and continued her education with Sally Rogerson, Oligo and Keune; to name a few. 
Her focus is on creating lived in blonde highlights for her clients to grow out seamlessly with their natural tones in mind, and finishing them off with a modern stylish cut that will not only frame their face but fit their lifestyle.
While her clientele is built mostly of dimensional blondes and brunettes, her favorite challenge is a color correction. She is happy to give a client their confidence back after a hair mishap, or the chance to rock a completely new look. Change should never have to be a scary thing while sitting in a salon chair.
Whether you're in need of feeling brighter, bolder, or completely brand new, Ariella's goal is to help her clients find their own self expression with their hair.
Taylor O'Connor
Stylist
Taylor specializes in balayage, highlights and hair extensions. She started as a salon coordinator at Spa Gregories in Rancho Santa Margarita and Newport when she was only 17. She then worked as a salon coordinator for Salon One while she was working on her bachelor's degree.
 Taylor loved being surrounded by the atmosphere of the salon life and admired the beauty, passion, and the work that went into what the stylists did. After obtaining a bachelor's degree at Chapman University in Communication studies, she decided to go after her lifelong dream of acquiring her cosmetology license. She procured her training from the W Academy in Danville, and continued her education by assisting as a hairstylist at AP Lux Salon in Mill Valley, CA. The most prestigious salon in the area at that time, which won the Reader's Choice award for the best salon in Marin County 3 consecutive years in a row upon their opening.
 She then decided to move to another 5 star salon called Salon 171, she made the choice because of the amazing atmosphere, location and opportunity to build her own clientele. While working in the Bay Area she decided she would travel down to Orange County to see family and start building a clientele base there to supplement her travels, which she did in Newport at Blissful Beauty Lounge for the last 2 years.
   Although she had grown fond of the bay in the four years of being there, Laguna beach was where Taylor knew she had to be…Her heart was calling her. She looked for the next and very best salon she could find in Laguna, and that was when she came across Indigenous Salon. It was love at first sight, she was head over heels with the salon, location and staff. That was just it for her….She still takes clients from the bay but has since moved to Orange County permanently. Hair is her life work, passion and dream. There is no other career better suited for this little blonde beach babe.
Taylor strives only for the best… with a sunny disposition and love for her craft she will make you look and feel like a new you! Her compassion for her clients is as great as her obsession with finding the most flattering look for them.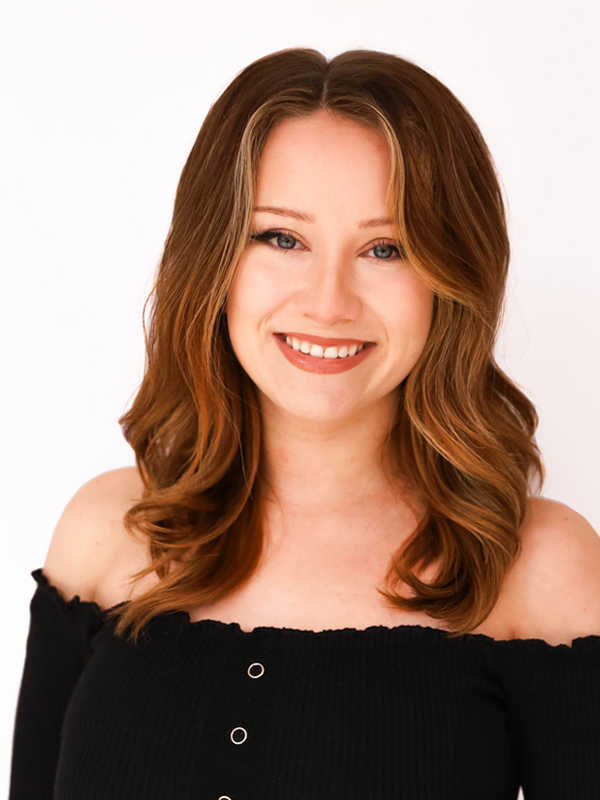 Danielle Taylor
STYLIST
Danielle Taylor was born and raised in Arizona and always knew she would be a hair stylist ever since she was a little girl.  She went to Penrose Academy in Scottsdale, Arizona to begin her career as a stylist.  In school she realized she had a true passion and specialty for blonde hair color.  After graduating her family decided to move to California and that was where her career took off.
When Danielle first moved to California, she assisted in two salons over the course of two years.  Once she was ready, she moved to Newport Beach to start taking her own clientele.  This is where she perfected her color technique; whether it was a dimensional brunette, a copper balayage, pink bubblegum hair, or bright gorgeous blonde she always made her clients feel amazing with their new fresh color and style.
Working in Indigenous salon is where Danielle found her home within a salon. This salon offered her a team of wonderful and loving coworkers, expansive hair education, and an amazing color and product line to give her clients the best results. Working in this salon has made her very knowledgeable with Milbon, R+Co/BLEU, and Emera to help give her clients the best at home care products to maintain healthy and beautiful hair.
Overall Danielle is a hardworking stylist that puts her all into each and every service. She likes to make sure that every client is heard and understood to make sure she can turn their dream hair into a reality.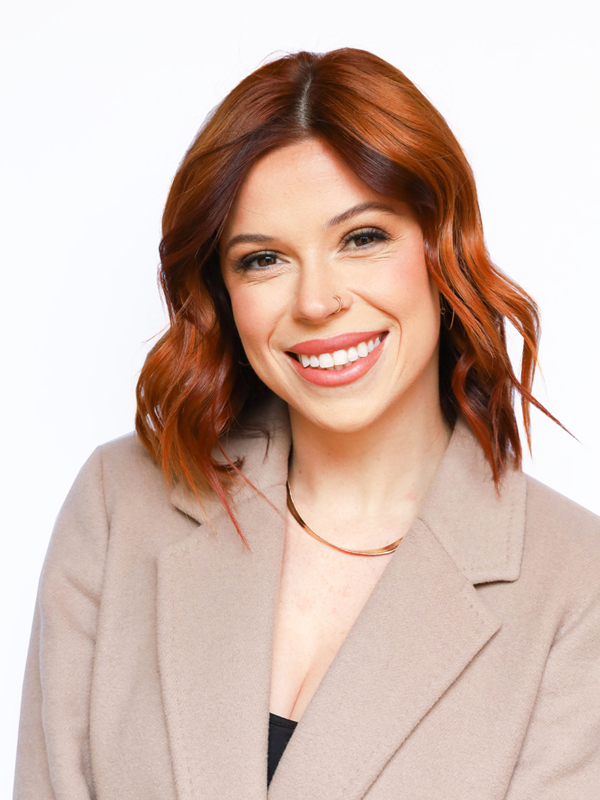 Kendra Smith
STYLIST
Kendra is a professional hair stylist and colorist. She began her beauty industry passion at a very early age, and she knew exactly what she wanted to do and where she wanted to be when she got older. She has always loved doing hair; from styling doll hair to practicing on her friends. She had a passion for hair and knew it had to be developed in a professional setting.  She began assisting the salon owner (Deanna Rene) and other stylists to get a real life behind the chair experience before stepping out and taking her own clients. She continues to expand on her knowledge of the industry by attending classes to learn from the industry's best leaders and creative artists. Education is key to success in this industry, as styles and trends are always changing.
Kendra specializes in Special Occasion Bridal parties both onsite and in salon, Photoshoots, Prom and Homecoming school dances, and any special events!
"I love to enhance my clients natural beauty. Whether it be with a fun, bold new color, a simple new style, or longer fuller hair with extensions. Your hair is your crown let's have it be what you love! The most rewarding part of my job is seeing the smile on your face after you see your new look."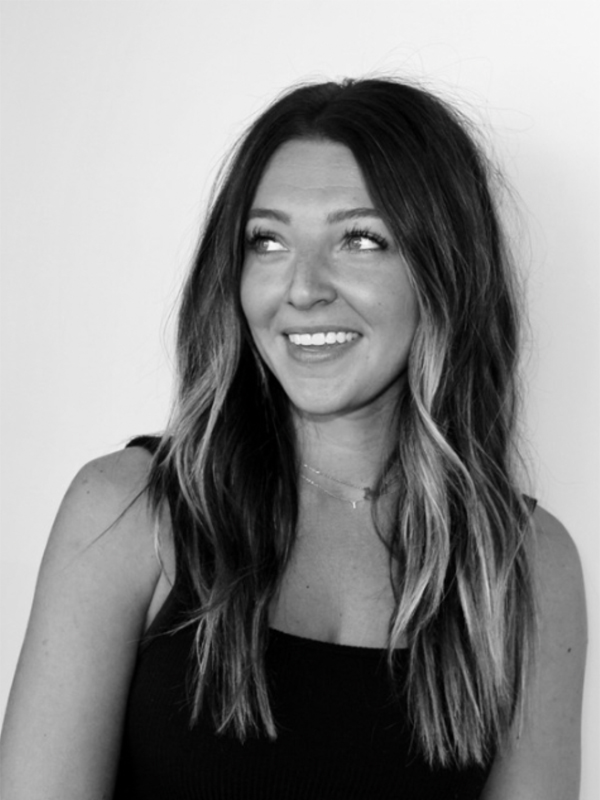 Leah
STYLIST
Leah was born and raised in the city of Chicago where she developed her love for details, culture, and beauty. After attending Pivot Point Academy and working in the salon industry for three years, she quickly advanced into opening her own space.
Leah is excited and eager to expand to the west coast and deliver her best work! Leah specializes in color and silk weft extensions. 
Her passion for making people feel & look their best is what brings her happiness and makes her feel fulfilled in her career.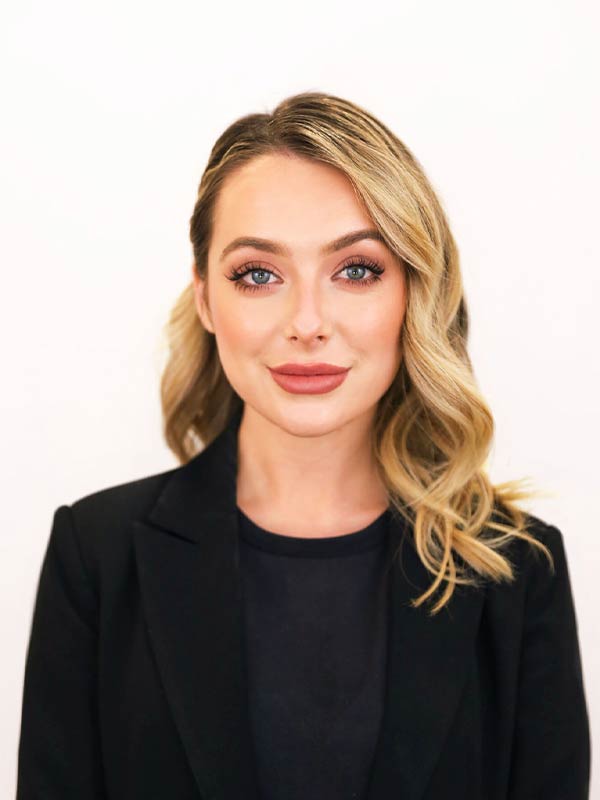 Devynne Johnson
MAKEUP artist
Devynne is a makeup artist and licensed esthetician raised in San Clemente, CA. With extensive training, experience, and attention-to-detail, she has the ability to accentuate the beauty of each individual, providing the perfect look, tailored to fit any occasion.
Having a fascination for anything makeup from an early age, it's safe to say that Devynne loves what she does. You will quickly notice that this is much more than her work. Not to be cliche, this truly is her passion. 
Being a licensed esthetician, she understands the correlation between proper skin care and makeup application and it's importance. Skin prep is everything to her, so don't be surprised if you end up glowing even before she picks up a brush!
Devynne understands that makeup can be quite daunting. She is a natural nurturer with a gift for providing her clients with comfortability, and laying a foundation of trust. Her patience and willingness to go the extra step allow her to identify every client's individual needs, ultimately reaching a common goal.
Whether it's your Big Day, or just a night out with a friend, we have no doubt that you will leave Devynne's chair as the most confident, empowered and beautiful version of yourself!
*Air Brush available upon request.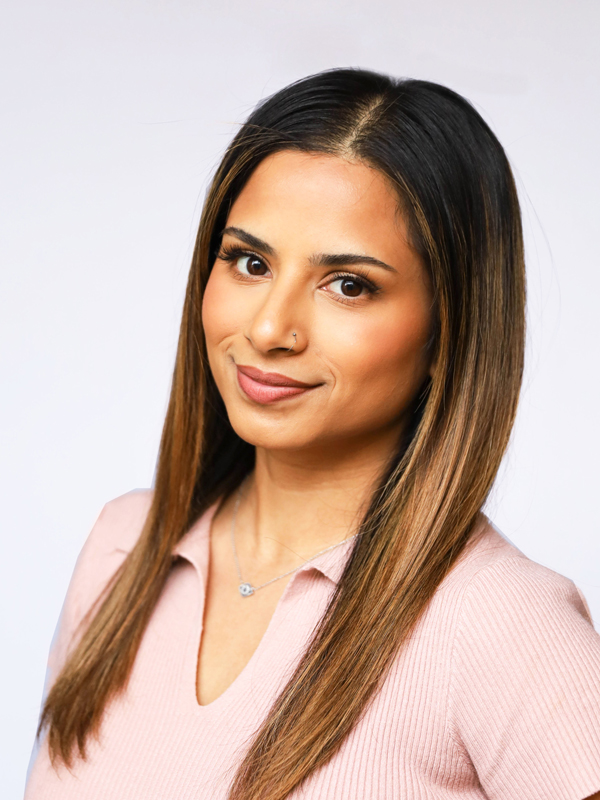 Maseera Hussain
MAKEUP ARTIST
Maseera is a makeup artist with over 10 years of experience in the fragrance and cosmetics industry. As a makeup artist, She has worked photoshoots, weddings, and special events in Arizona and California. 
Although born in Dubai, she spent most of her life in Arizona, where she attended ASU for her bachelors in business while working as a store leader in fragrance. In 2015 she began doing makeup at Sephora which eventually blossomed into a career shortly after moving to California. 
Maseera understands that makeup isn't a "one size fits all" therefore she will always assess the client and then customize the makeup look to fit their needs. As a perfectionist, she can create immaculate looks while avoiding looking excessive and unnatural. Her drive to educate herself and others while providing the best customer service not only shines through her day to day actions… but also is core to the quality of makeup she provides to each of her client.